This pack lets you to create awesome magazine mock ups. 7 unique close up scenes and 12 standard view scenes. You can choose your view and proportion inside of them. After that you can replace your designs and also your background texture. There are ready made 17 textures for ground but if you need different from them you can use your own texture.
Fully layered shadows, reflections, environment effects. You can play with them to find the best result for your. Photorealistic paper texture and magazine paper reflections. Also page distortion as seen on real life.
12 Standart Views
If you need a clean and full preview you can use one of them. Opened and half opened page styles.These twelve scenes for showing your full page showcases or cover showcases.
7 Close Up Scenes
Do you like details ? These seven unique close up mock ups for you. You can show your design details with a ultra photo realistic results.
Place Your Design In Seconds
All you need Adobe Photoshop CS4 or higher. Just open file, replace your own design to smart object layer and you will get the realistic and high quality scene in seconds.
Replace Your Design Easily
All mock up PSD files includes well named and ordered layers. There are "smart object" layers to replace your content. Just double click on them and replace your content, save and close PSB window and here you go. Just a few clicks and you got a photorealistic logo & badge presentation.
Perfect Fitting Page Curves
As seen as real life. Ultra photo realistic page curves. Your layout design will suit great and will look like a real photo.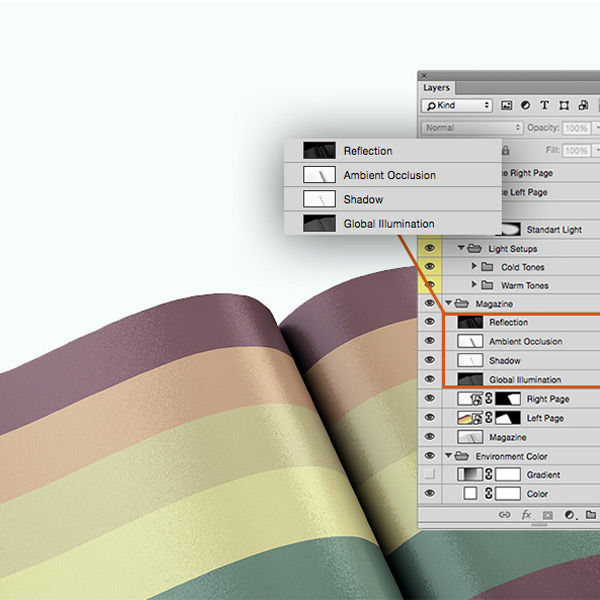 You can customize everything in this mockup pack. All shadows, reflections, environment lights etc. You can play with opacity value or change layer mode according to your layout color contrast.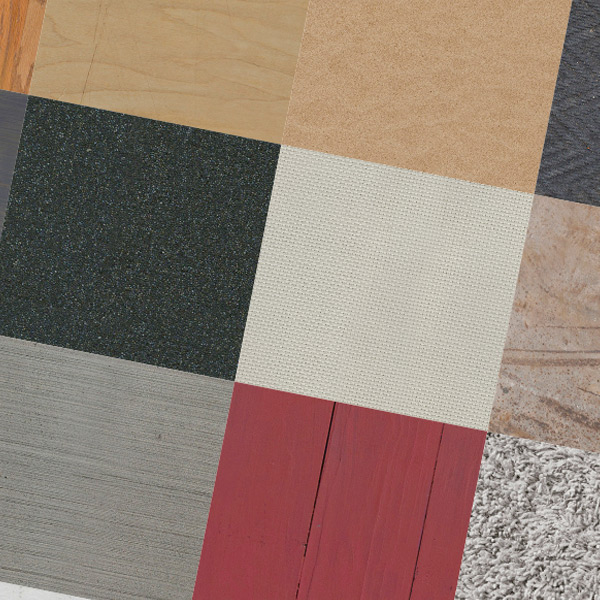 Also you will get 17 high quality textures in this file. You can use them for ground textures.